Building Your Custom Boom Truck
At ALT Sales Corp, we want you to have the best boom truck for your needs and your budget. The ALL Family of Companies has the largest privately owned fleet of heavy lifting equipment in the industry, but sometimes your jobs require a new solution. That's why we work with businesses to build custom boom trucks for their exact performance criteria.
Whether you are considering NEW or USED, ordering a custom boom truck is as easy as 1, 2, 3.
Start the conversation by providing as much information as possible below. Give us your "wish list" and we'll help you customize a crane that best fits the services you need to provide to your customers. We'll contact you to talk about your selections and the options you have. We even deliver throughout North America.
Ready to buy a custom boom truck? Let us know what you need and we'll help you invest in a boom built specifically for your jobs.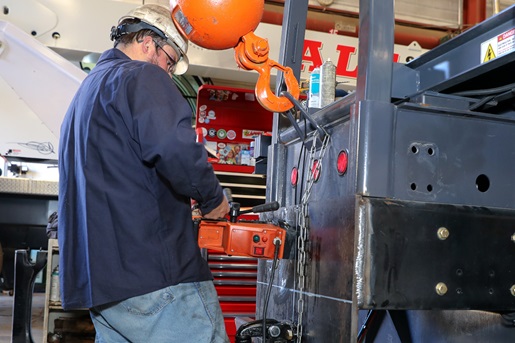 ---
ALL: Long-Term Support for All Your Boom Truck Needs
Whether you buy a custom boom truck or rent another crane, ALT Sales is a partner you can trust. We are the nation's leader in quality crane solutions because we provide quality equipment and value-added resources for all our customers. These benefits include the following resources and services: